---
A closer look at the NEW...
Noteworthy Music Stand Collection
Featuring elegant images for the artist
Aesthetic new designs for the traditional music stand. Choose from twelve great designs.
The Noteworthy Collection includes the famous MANHASSET® Magic Finger Shaft for easy adjustment and secure positioning.
The Noteworthy Collection also comes with the MANHASSET® Symphony base for exceptional balance and stability.
Now available through MANHASSET® distribution channels!
Made in USA
Lifetime Warranty
Noteworthy Music Stand Collection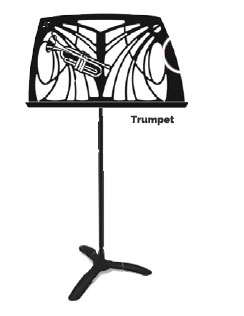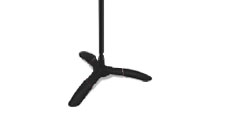 Model #3016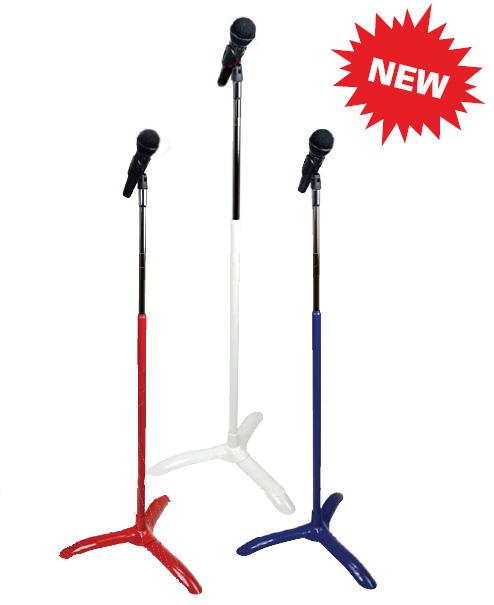 Model #3016 Chorale Microphone Stand
The Awarded a Green Manufacturing Award in 2014 MANHASSET® is producing all their high quality music and microphone stands in the U.S with zero waste. .

The model 3016 Chorale Microphone stands use the world famous MANHASSET® Symphony shaft with Magic Finger Clutch and the Symphony base for greater stability.
The mic adapter (included) has 5.8" threads to easily attach to almost any 5/8" mic clip. Mic clip and microphone not included
Provide increased visibility and easy recognition for singers, sound engineers and band directors.

Choose from a variety of colors for use in any performance venue from churches to arenas. Singers want a creative look in their performances which colors provide.
Features a Lifetime Warranty
Model #2700 Music Stand Base Weight
The MANHASSET® Music Stand Base Weight is designed to provide extra stability for MANHASSET® music stands for extremely large scores of music or for use outdoors in windy conditions.

The 2.5 pound Music Stand Base Weights are made of cast iron and are easily attached to the MANHASSET® Symphony base for dependable performance.
Features a Two Year Warranty
Model #2700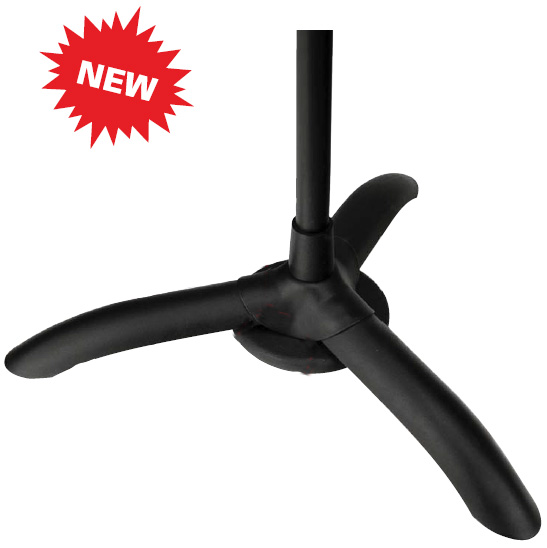 Model #3100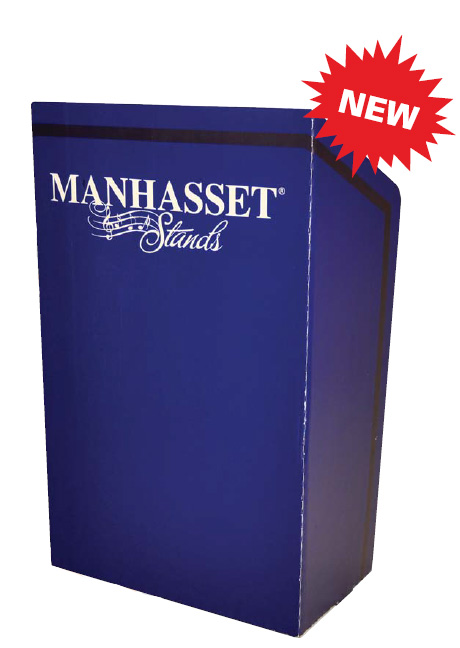 Model #3100 Bandstand Front
The MANHASSET® Bandstand Front is designed to provide a uniform look for music groups for easy recognition. .

The Bandstand Front can be customized in an organization's colors and logo graphics
Easy to assemble and disassemble for easy use and easy, convenient storage! Quickly folds into place with sides and floor that allow for unsecure usage on stage.
The Bandstand Fronts can be used with MANHASSET® music stands so that the musician can set their music up with their choice of height and viewing angle.

Features a One Year Warranty
New Accessory Packaging Plan-O-Gram
MANHASSET® has repositioned its music stand accessories which can be displayed in a 4 foot section of gondola in stores.
The accessory plan-o-gram includes many products that are already excellent sellers for MANHASSET® customers and some newly packaged accessories that will be great sellers.
The new packaging is designed to attract even more attention at retail for dealers to help drive sales
The accessory plan-o-gram includes 27 great selling products, such as the Wind Instrument Stand System with Instrument Pegs, Music clip sheet music holder, Accessory Shelf LED Music Lamp, Floor Protectors, Universal Tablet Holders and more!
These products will produce profitable sales for dealers in small amount of space that they will occupy.
Model Plan-O-Gram