The National Association of School Music Dealers represents retailers, manufacturers, and service providers who share a passion for helping school music students make music!!!
---

NAMM, the National Association of Music Merchants (NAMM), commonly called NAMM in reference to the organization's popular NAMM trade shows, is the not-for-profit association that promotes the pleasures and benefits of making music and strengthens the $17 billion global music products industry.
---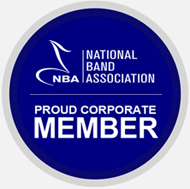 The NBA was organized for the purpose of promoting the musical and educational significance of bands and is dedicated to the attainment of a high level of excellence for bands and band music.
---

The Greater Yakima Chamber of Commerce is an organization that promotes pride in our diverse communities through positive, active leadership aimed at creating a cohesive, successful business climate in our County.
---